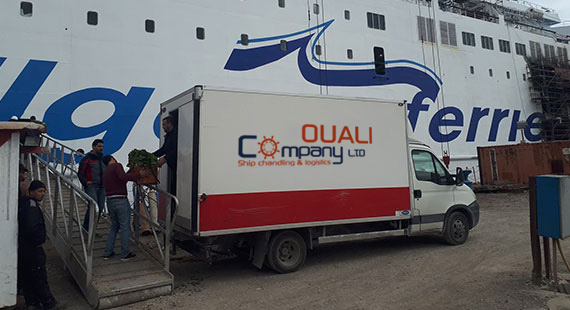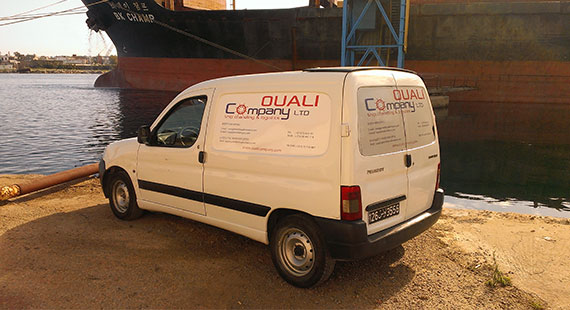 OUALI COMPANY LTD guarantee a very special and hygienic supply to your good vessels by implementing drastic regulations of deliveries using our different types of trucks:
02 Big Refrigerated Trucks

Our company provides its clients with a 100% frozen and chilled deliveries using our equipped fleet.
02 Small Vans / 01 BIG VAN

To ensure swift delivery of stores, or dry provision, our small vans are always ready to serve soonest possible your vessels.
01 Garbage Truck

For garbage discharging purposes, our special uncovered truck is always ready near your good vessels to facilitate garbage landing and transportation to the final garbage facility.